Minitüb GmbH
This is where the Minitube story began: Established in 1970 as "Minitüb GmbH Abfüll- und Labortechnik", the
Minitüb GmbH
in Germany is now the head office of the global pioneer company for reproductive technology.
In over more than 50 years, the company has transitioned from a small developer and provider of quality artificial insemination (AI) products to a worldwide market leader in assisted reproduction technologies ranging from AI to embryo transfer and in-vitro-fertilization.
At three locations in Tiefenbach, Bavaria, more than 150 employees work in 19 specialist departments that handle the day-to-day business within the steadily growing company.
Accounting & Controlling, Object & Energy Management, Order Processing, Account Management Domestic & Export, Travel Management
GMP-certified Extender Production & Media Development, R&D, Quality Management, Production & Service of Machines, Software Development & Support, Purchasing, Product Management, Marketing, Human Division, HR, IT, Production Control
Logistics, Incoming Goods Inspection
All core products are manufactured using our own, state-of-the-art production facilities. When it comes to machines and devices, customers around the world can rely on our quality "Made in Germany". Over 7,700 shipments leave Minitüb´s logistics center in Tiefenbach every year. From here, our machines, consumables, and media reach customers in over 170 countries around the globe.
Constantly growing sales and employee numbers, numerous patents, independent awards and certifications, such as GMP (Good Manufacturing Practice) and ISO 9001, as well as the globally recognized professional expertise testify to the crisis-proof orientation of the company.
At Minitüb, the focus is on people. This is reflected in our corporate culture and also in our diverse offers for employees - and not least in our award as one of the 20 most family-friendly companies in Bavaria. As the largest local employer, Minitüb co-operates closely with regional suppliers. Also internationally, when selecting our partners, we pay attention to compliance with the values on which our corporate culture is based.
Minitüb started as a family business, and, despite its size, it still is today with the third family generation working in management. Minitüb's executive board includes Dr. Christian Simmet, Christa Simmet, Rudolf Simmet, and Katharina Rohrmüller. Together, they are dedicated to supporting a positive business culture and to provide customers with the best quality service and products in the industry.
Team Minitüb GmbH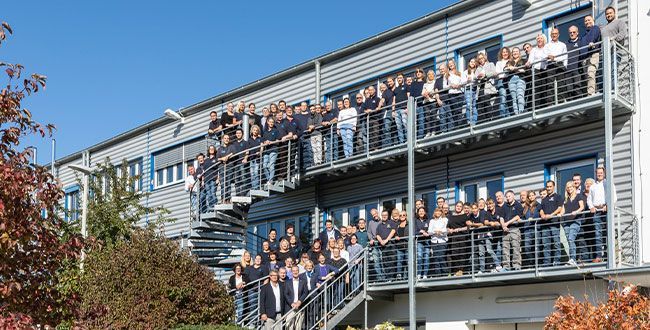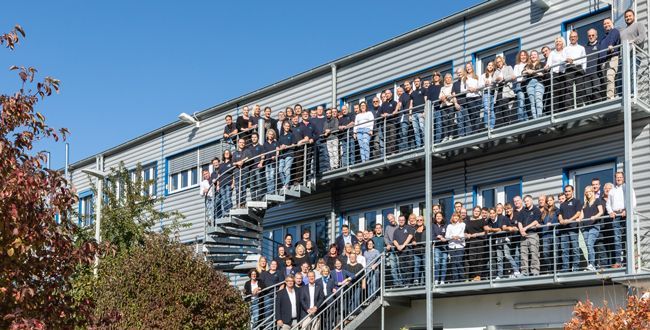 Premises Minitüb GmbH